&nbsp &nbsp &nbsp NOTT: the first nulling interferometer for the VLTI
---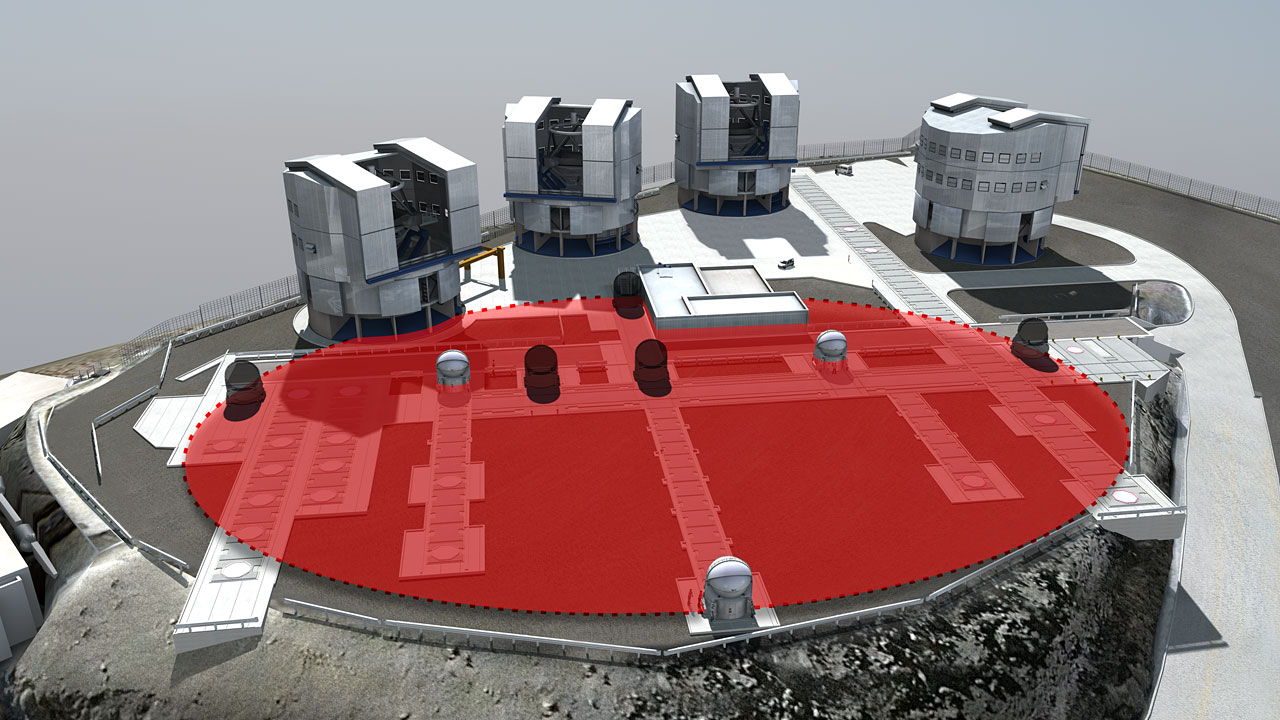 NOTT (formerly Hi-5) is the name of a project for a high-contrast instrument for the
Very Large Telescope Interferometer
(VLTI). Developing high-contrast capabilities has long been recognized as one of the top priorities for future interferometric instruments and the VLTI in particular (Mérand 2018). With baselines up to 200m, the VLTI can probe spatial scales well beyond what future 30m-class extremely large telescopes will be able to do and will remain a major facility over the next decades. Today, thanks to recent advances in integrated optics and new ideas in beam combination architecures (Martinache and Ireland 2018), it is possible to obtain observations at higher contrast with the VLTI and make progress in various scientific areas:
Planet formation and youg planets
Exozodiacal disks
Stellar physics: binarity accross the HR diagram
Extragalactic astrophysics
In addition, NOTT will serve as a key technology demonstrator for future major interferometric instruments with transformational goals such as PFI (planet formation) and LIFE (searching for biosignatures on remote planets, see also
here
). A
kickoff meeting
was held in Liège in October 2017 to discuss the science case and key technology requirements. The project status was presented at the VLT 2030 conference at ESO in June 2019 (see link to presentation below) and received full funding support in December 2019 with an ERC Consolidator grant (see
SCIFY
page).
More information can also be found in the references below: